Every Analog camera comes with a unique code which you'll use to register it on our website. After that, your authentic disposable camera is ready to go. An Analog is the perfect companion for every day life or your next adventure.
When your Analog is filled with memories, just mail it back to us in the prepaid mailer included with your purchase. Have you been wondering how to get disposable camera pictures digital? Don't worry, we'll take care of that. Other methods of processing disposable cameras are simply outdated. That's why we created an easier, cheaper, and faster way to develop and share your film.
We take high quality scans of your film and send the pictures straight to the email used during Step 1. This is how you get disposable camera pictures onto your phone in a digital format. Let's get your disposable camera to digital photos so you can start sharing! It is THAT easy to download and share your film photos to social media!

---
---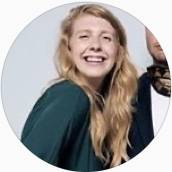 Ariana R.  -  Oct. 28, 2020
Absolutely loved everything about my experience with Analog. So well priced, such a fun little extra to document our trip, so easy to send back, and so awesome that they send you digital prints. Genius! Will definitely order again.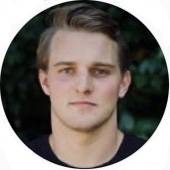 Timmy H.  - Oct. 14, 2020Read more about For a long time I was taking
For a long time I was taking disposable cameras everywhere I went and it was always a hassle to get them developed at the camera store down the street. Had to wait a couple days and it was always expensive. Analog has cut waiting times and reduced my costs by about 25-50% depending on where I took my old cameras. It's a dream.Read more about For a long time I was taking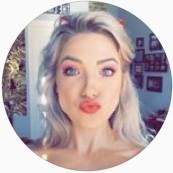 Victoria G.  -  Sep. 24, 2020
Wow, I'm obsessed with this company. It's such an incredibly genius idea & they make it SO easy! I just got my photos back and they're beautiful, I'm seriously so stoked on them! Already purchasing another camera & telling all my friends
Disposable cameras have the power to lift moods, create genuine smiles and return users to a simpler time. We don't think an app on your phone can replace that.

Somewhere along the line, disposable cameras got way too expensive. Film photography is for everyone and we wanted our prices to reflect that.

The film development process is outdated. Analog is a full service disposable camera company that includes development and digital scans with the purchase of your camera. The amount of searches for "how to get disposable camera pictures digital" and "disposable camera to digital" were outrageous! We knew we had to do something about it.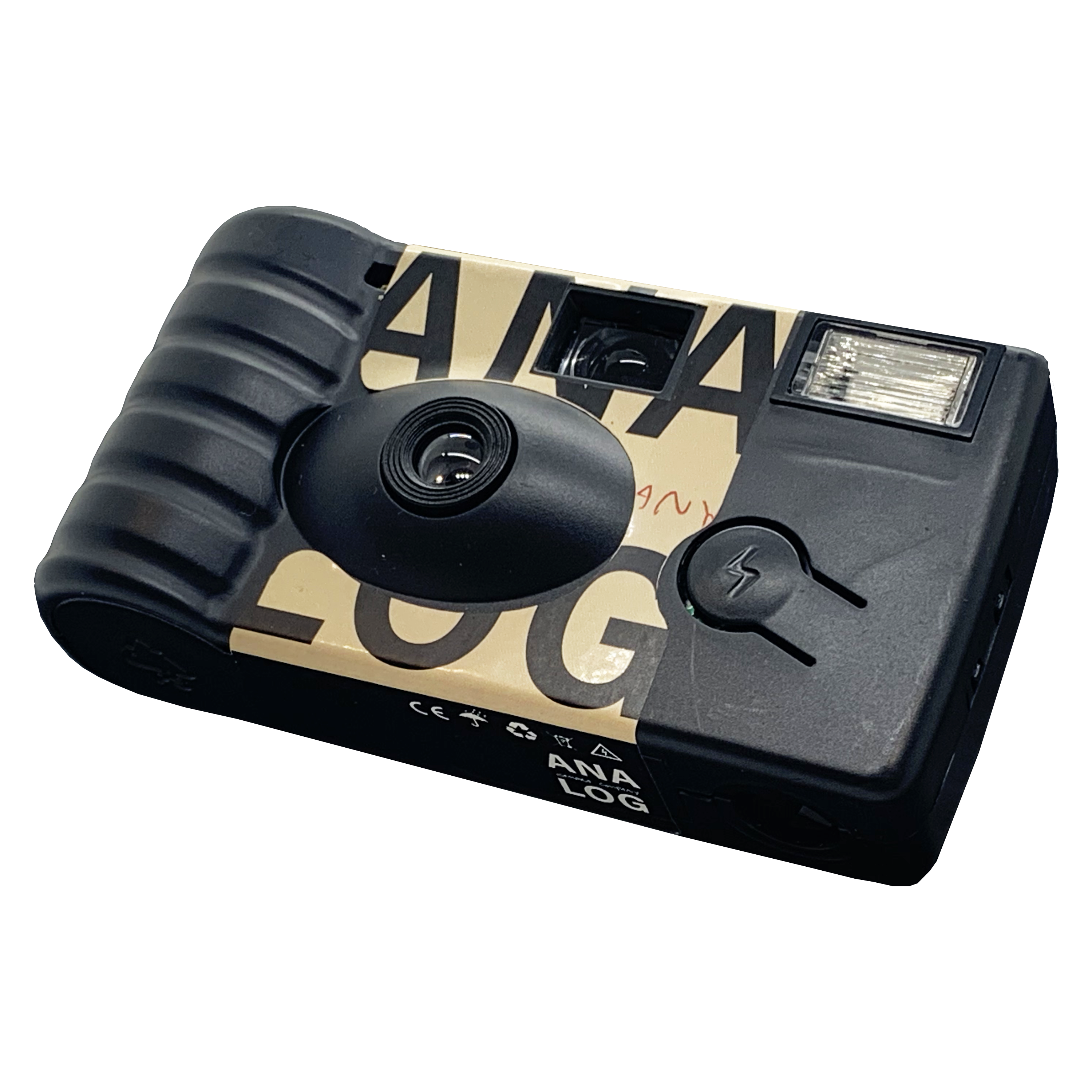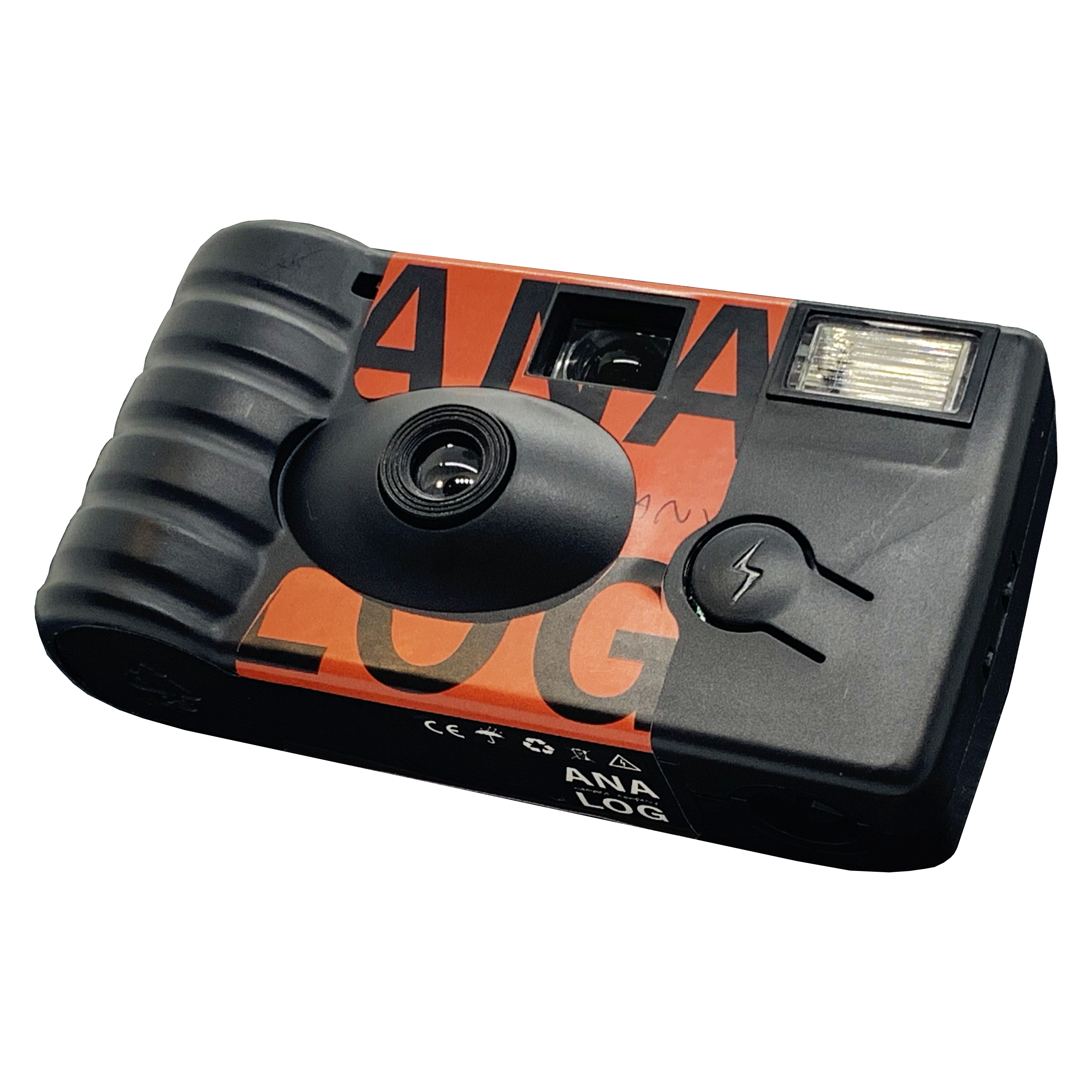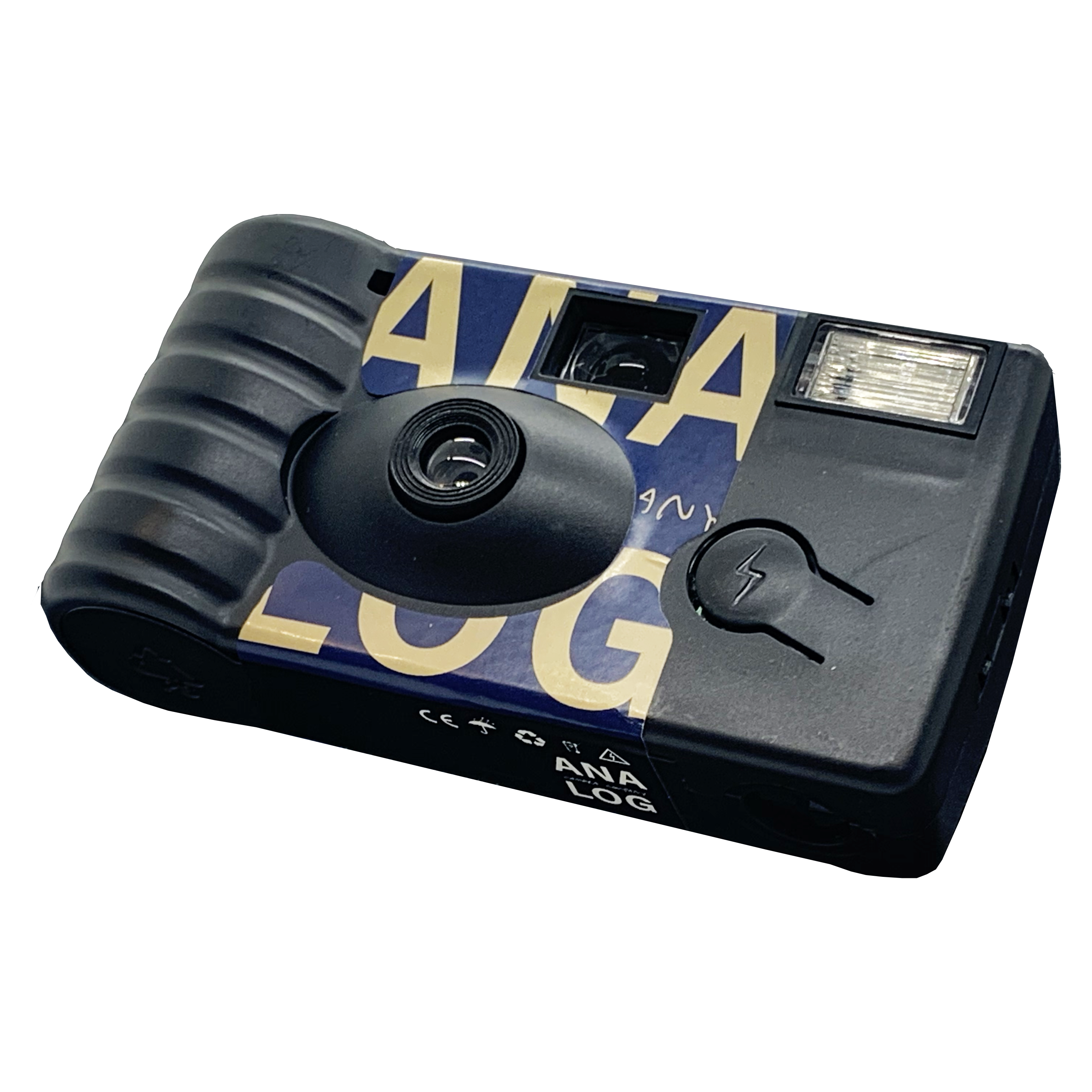 The Analog Camera + Development & Digital Scans
Get more, for less. Analog costs $27 because we INCLUDE development, send digital scans straight to your phone, and always give you free shipping.
Our disposable cameras use authentic Fuji 35mm film, come with a reliable flash, 27 exposures, and are offered in four beautiful designs. Did we mention you finally get pictures sent straight to your phone?
Use code: FIRST10 for a discount on your first order.
WE NOW OFFER MAIL-IN FILM DEVELOPMENT

Send us your used disposable camera or 35mm film.

No more searches for "how to get disposable camera pictures digital" and "disposable camera to digital" Analog is
here to make all of your disposable camera dreams come true.

FREQUENTLY ASKED QUESTIONS
DOES MY DISPOSABLE CAMERA INCLUDE DEVELOPMENT?
Yes, development from a professional film lab is included with your purchase of an Analog camera. We know developing disposable cameras can be a pain, that is why we made the process so easy! Just drop your Analog disposable camera in the included mailer and sit back and relax. Your developed pictures will arrive directly to your phone via the email you used to register your camera.
HOW LONG DOES DEVELOPMENT OF MY DISPOSABLE TAKE?
Your disposable camera pictures will be developed and returned to you no later than 2 business days after we receive them at the film lab (usually it will be the same day). Because of recent stress on the mail system, we have noticed return shipments taking longer than usual. On average, it has taken anywhere from 2-8 days to receive a customer's returned package. Note that this is only an average and some packages may take even longer. If you have shipped your Analog camera back to us with the included mailer for mail-in development, don't worry we fully expect to receive your package; even if it might be taking a little longer than usual. In normal conditions, return shipping will take anywhere from 3-6 business days.
DOES MY PURCHASE INCLUDE DIGITAL SCANS OF MY PICTURES?
In addition to processing your film, we include digital scans of every exposure. You still get authentic disposable camera shots, but in a format perfect for easy sharing with friends and family on social media accounts (like Instagram, Facebook, TikTok, Tumblr and Pinterest) as well as messages (like text, WhatsApp and email). When launching the company, we surveyed many film photographers, and the overwhelming majority of the artists valued quality digital scans of their work. We love shooting film and staying in the moment, but realize that it was about time for a few very necessary improvements to help streamline developing (and make it cheaper).
ARE PRINTS INCLUDED WITH DEVELOPMENT?
At this time, physical prints are not included in your purchase. This is one of the reasons we are able to keep the disposable camera and development so cheap! If you receive a picture that you love, and want to get it printed, just reach out to us at shop@analogcc.com and we'll let you know our favorite places for printing disposable camera pictures. One of the reasons why we chose to offer only digital scans of your film is because of how easy it has become to send digital files for printing. Using one of our recommended printers will produce the exact same results as if the film processor printed the images; both are just printing digital copies! That said, we do hope to offer prints in the near future, so keep an eye out for the addition of that feature.
ARE CAMERAS RECYCLED AFTER THEY'RE DEVELOPED?
All components of the camera are recycled to the best of our ability after processing. Let us be the first to say it: We do not like the term "disposable camera." It does not accurately reflect what happens to the camera after it is sent in to the film lab. We don't simply throw these "single-use" plastics away. That does not mean we are not always trying to make it more sustainable and improve what we currently have. The vision for the future of Analog includes a redesigned product that is much more sustainable and easily recyclable or even reusable. We think shooting simplified film photography is a way of life, one that goes hand in hand with protecting the environment. We want to thank you for your support of our small business so we can turn the "disposable" camera of the past, into the "sustainable" camera of tomorrow.
WHAT IS YOUR RETURN POLICY?
If you're looking to return or exchange your order for whatever reason, we're here to help! We are so confident that you'll love everything you get, we offer a satisfaction guarantee. If you have any issues, please contact us at shop@analogcc.com
You can expect about 1-2 emails per month filled with discounts, promotions and exclusive offers. No spam. Ever. That's our promise to you.